Congratulations to APICS-IE Award Winners
Article by apicsie, June 12, 2016





Congratulations to APICS-IE emergent leaders and companies contributing to manufacturing, distribution and supply chain success in the Inland Empire!!!!!!!
The Inland Empire Chapter of APICS,  the leading association for supply chain and operations professionals, recognized individuals and companies for their contributions to the association and for improving our members' body of knowledge at its Spring Executive Panel & Networking Symposium: Emerging Supply Chain Trends. Six awards were given for outstanding leadership and partnership: outstanding board leaders' Tony Martinez andParizad Sethna; outstanding partner, Monster Energy Company; outstanding APICS partner, APICS San Fernando Valley; outstanding instructor, Susan Franks; and business leader advocate, Kusum Kavia.
Please join me in congratulating our winners and acknowledging all that they do to support APICS-IE and manufacturing, distribution and logistics education and development.
Sincerely,
Lisa Anderson
APICS-IE 2016 Award Recipients
Outstanding Board Members- Tony Martinez & Parizad Sethna

VP Special Projects for APICS-IE Tony Martinez, was valued for his many & varied contributions. "The combination of teaching aspiring operations/supply chain practitioners through CPIM and Principles classes, and supporting students in Operations/Logistics majors at local Colleges through scholarships, and the Student Case Competition, is a very satisfying use of my operations/supply chain experience."  We appreciate Tony's positive attitude & proactive support!

Parizad Sethna, was recognized for her long-term passion, commitment and expert leadership as VP of Member Services.  Parizad has upgraded our image with our email communications (although we outsourced this one so that she didn't have to work on her own recognition!), has provided outstanding support for our members and is the creative spark behind many of our innovations!  We appreciate her vast contributions to our success.
Outstanding Partner – Monster Energy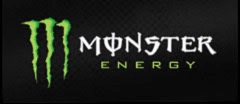 Business partners are critical to the success of educational programs and events. Monster Energy earned the Outstanding Partner Award for 2015-2016.  They have had MANY of their employees attend our CPIM and CSCP certification classes, supporting their continued personal & professional growth. Without the dedication and support of outstanding partners like Monster Energy, we    wouldn't be able to make such a positive impact on manufacturers, distributors & supply chain professionals in the local community!  
Outstanding APICS Partner – San Fernando Valley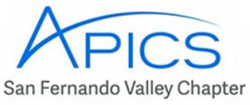 Thornburg Consulting's Michael Thornburg, MBA, CPIM President, APICS San Fernando Valley Chapter, accepted the outstanding APICS partner award on behalf of his chapter. "I am honored to receive this award on behalf of APICS-San Fernando Valley. This award is an outstanding example of what we strive for, namely Developing Professionals.  Being recognized by the professional community is an unexpected and greatly appreciated surprise for all of us at APICS-San Fernando Valley.  I am looking forward to future partnering opportunities with APICS-Inland Empire."  We appreciate APICS-SFV's support and partnership!
Outstanding Instructor – Susan Franks

Acknowledged as outstanding instructorHourGlass Consulting's Susan Franks,CPIM, CSCP, Instructor Training, and AIS Master Instructor states,  "It is always great to be asked to work with this dynamic chapter and be a part of a strong instructor team.  This symposium was one of the best – focused on key issues facing today's global supply chains with great speakers, on target with their comments, and very informative."  We appreciate Sue's dedication & expert mentoring for our instructors & support of our board.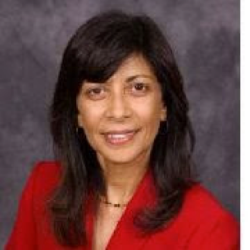 Business leader advocate award winner Kusum Kavia of Combustion Associates, Inc. "Not only can talent be obtained through APICS-IE, but manufacturers, such as my company CAI, can send their
employees for training to this organization. APICS provides value-added supply chain support including research and educational tools that is critical to all manufacturers."  We deeply appreciate Kusum's continued support of APICS-IE as a panelist and local business & community leader.

Tags: APICS-IE, award winners, Drucker Center for Supply Chain & Logistics, emerging trends, Inland Empire, networking symposium, Suppy Chain & Logistics