May 27, 2022 11:37 am
Comments Off

on The Current State of Supply Chain & Logistics Webinar with John Mims – June 10, 2022 at 12pm Pacific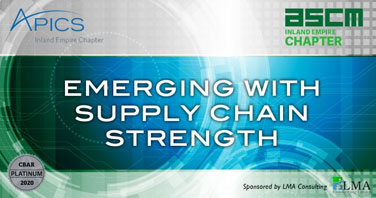 Emerging with Supply Chain Strength Webinar
The Current State of Supply Chain & Logistics with John Mims
Friday, June 10th, 2022 @ 12pm Pacific
Supply chain disruptions continue to persist with a potential tidal wave coming with the Shanghai lockdowns and implications from the Russia-Ukraine war. Thus, we wanted to circle back to this critical topic for the latest status from ocean freight to air freight and beyond including the latest statistics and complications related to e-commerce. Supply chain leaders are perplexed as to how to handle inflation and deflation simultaneously, and so our speaker will talk through the current state of supply chain and logistics so that you can get a lay of the land and begin thinking about the path forward.
Duration: 1 hour
About the Speaker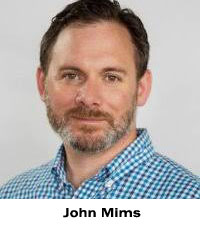 John Mims is the EVP and CSO at SHIPSTORE Software, an industry-leading multi-carrier small parcel and freight transportation management technology company. Mr. Mims has over 20 years' experience in the transportation and logistics industry, and was previously the Vice President of Strategy and Mergers & Acquisitions at Echo Global Logistics, one of the top 5 largest logistics firms in the U.S. Earlier in his career, Mims spent over a decade on Wall Street as a Transportation and Logistics Equity Analyst at FBR Capital Markets and BB&T Capital Markets.
Mims earned an MBA from the University of South Carolina's Moore School of Business and an International MBA from the Wirtschaftsuniversität Wien in Vienna, Austria.
If you are on our mailing list, you will get zoom codes prior to the webinar. If not, please join our mailing list.