Endowed Scholarship in Memory of Benjamin M. Schlussel
Article by apicsie, February 23, 2022



---
Benjamin M. Schlussel

Supply Chain Scholarship
We hope this isn't a repeat email, but we heard the first email didn't arrive in several inboxes and so I'm resending with a new title. For those of you who received it, I appreciate your patience.
ASCM/ APICS Inland Empire Members & Colleagues,
We are thrilled to announce that we have established an endowed scholarship fund in the memory of our former President, Ben Schlussel.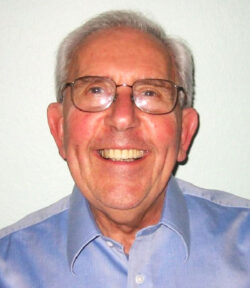 Ben was an avid APICS supporter and had a passion for teaching the fundamentals of operations and supply chain. He volunteered to "write the book" with APICS, contributing to the development of certification courses over the years. Ben was a well-respected and popular instructor who engaged his students in learning.
We especially appreciated that Ben helped us transition our chapter from struggling to thriving in the mid-2000's. He established cash reserves and put together a Board of Directors to carry the mission forward. We appreciate Ben's leadership and passion, and our Board of Directors has taken what he started to the next level. We are proud to be known as innovative and focused on the future of the profession.
We believe students and young professionals are the future of our profession and critical to the success of manufacturing, distribution and supply chain. I was thrilled to co-lead the regional student case competition (of course with the support of the Board and with my co-leader Ellen Kane, who has passion for the future of the profession as well), and our Board of Directors engaged students in local, regional, national and global competitions and events. We support student chapters at Cal State San Bernardino, Cal Poly Pomona, UCR, and Keck Institute. For these chapters as well as for Norco community college, we fund student scholarships. Students, please join a chapter or contact us to create more!
Additionally, we support teams of students in case competitions, awards programs and other educational and networking programs from our student chapters as well as Harvey Mudd, Claremont McKenna, and Norco College. We have been very excited to have multiple global and regional winners from the Inland Empire! GO students! And thank you to our student liaison, Tony Martinez for his tireless efforts with our students.
Recently, we took our support of students a step further and established an endowed scholarship fund in Ben's name at Cal State University San Bernardino. We are excited his legacy will be carried forward. See the letter about the scholarship here –
https://inlandsouthernca.ascm.org/wp-content/uploads/CSUSB-letter.pdf
---
See also:
---
Tags: Ben Schlussel, career posting, education, endowed scholarship, scholarship, Students, supply chain