Navigating Global Supply Chains
Article by apicsie, April 6, 2020




Navigating Global Supply Chains – Webinar
John Tulac
International Business Attorney
The COVID-19 virus started in China and has made its way around the world quite rapidly. How are global supply chains holding up? What is the latest status of key countries and global supply chains and how can we best navigate?
Join our no charge Lunch N' Learn Webinar
on Monday April 6, 2020.
Please note the webinar will start at 1:00 pm PST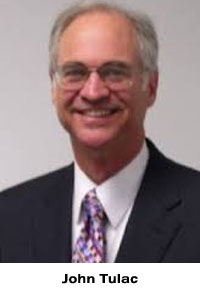 John W. Tulac is an international and general business and corporate attorney in private practice since 1977. He is recognized in the Bar Register of Preeminent Attorneys as an expert in the field of international business law and is annually listed as a leading lawyer in Los Angeles County and the Inland Empire.

Tags: COVID-19, John Tulac, Lunch n" Learn webinar, supply chain, webinar