April 1, 2015 5:21 pm
Comments Off

on APICS Inland Empire Symposium Places Spotlight on Innovation at May 2 Event for Manufacturers and Distributors
Connect with Peers and Gain Insight from an Informative Agenda on Emerging and Innovative Manufacturing and Distribution Trends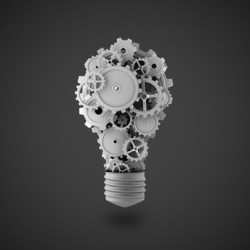 Knowing how precious the weekends are for busy supply chain, manufacturing and distribution professionals needing to recharge their internal batteries, we've been hard at work carefully preparing another informative symposium and networking event.
The ideas-rich symposium will give attendees time to network as well as participate in an expert panel discussing how our current business climate demands we innovate, how companies have integrated innovation into their cultures and where to look for new ideas to remain competitive.
For our Spring 2015 Executive Panel & Networking Symposium, we are proud to have assembled a dynamic panel including the nationally-recognized authority in the transportation sector and on the global supply chain, Fran Inman, a member of the California Transportation Commission and VP of Majestic Realty, Chief Procurement Officer Rich Malone of WET, an innovative company who builds and installs the world's big fountains like Las Vegas' Bellagio and Bob Bennett, president of Lean Consulting Associates, LLC and former Lean expert for Toyota.
Manufacturers,  distributors or supply chain professionals, you won't want to miss this! Please join us for an informative panel discussion, breakfast buffet and the opportunity to meet peers and network with others in our industry. Here are the details:
Saturday, May 2
8 a.m. to 11:30 a.m.
1800 Eagle Glen Pkwy.
Corona, Calif. 92883
Register here and join us for an invigorating morning of conversation, information and fellowship. Also remember to get these benefits year round by becoming a member of APICS-IE.