February 26, 2021 8:05 pm
Comments Off

on Emerging with Supply Chain Strength Webinar: What's Going on in China & Mexico – March 8th

Emerging with Supply Chain Strength Webinar
What's Going on in China and Mexico
and Impacts for the Supply Chain
Monday, March 8th @ 12 Noon PST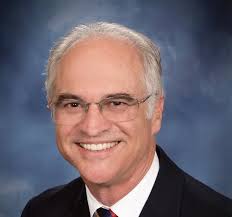 As part of our Emerging with Supply Chain Strength webinar series, we are addressing a key topic for the supply chain – what's going on in China and Mexico.
John Tulac, an international business attorney and expert in China and Mexico will be talking about what is going on internationally and specifically with China and Mexico. He'll talk about the current trade situation, which countries to avoid or pursue for supply, what he expects in the next few years related to global trade and how its impacting the supply chain.
About our Speaker:
John W. Tulac is an international and general business and corproate attorney in private practice since 1977. He is recognized in the Bar Register of Preeminent Attorneys as an expert in the field of international business law and is annually listed as a leading lawyer in Los Angeles County and the Inland Empire. Mr. Tulac is active in all areas of international law, including the importing and exporting of goods, agency and distribution agreements, licensing, joint ventures and infrastructure projects. He is extensively involved in oil & gas, electric power generation, sustainable agriculture and all aspects of business with China. He trains Chinese judges and regulators semi-annually on topics relating to international law and U.S. law. He is also regularly active in Mexico. Mr. Tulac is also an adjunct professor emeritus (retired) of international business law at Cal Poly Pomona.
Tune in to hear about China, Mexico and what you should be thinking about in terms of sourcing and your international supply chain.